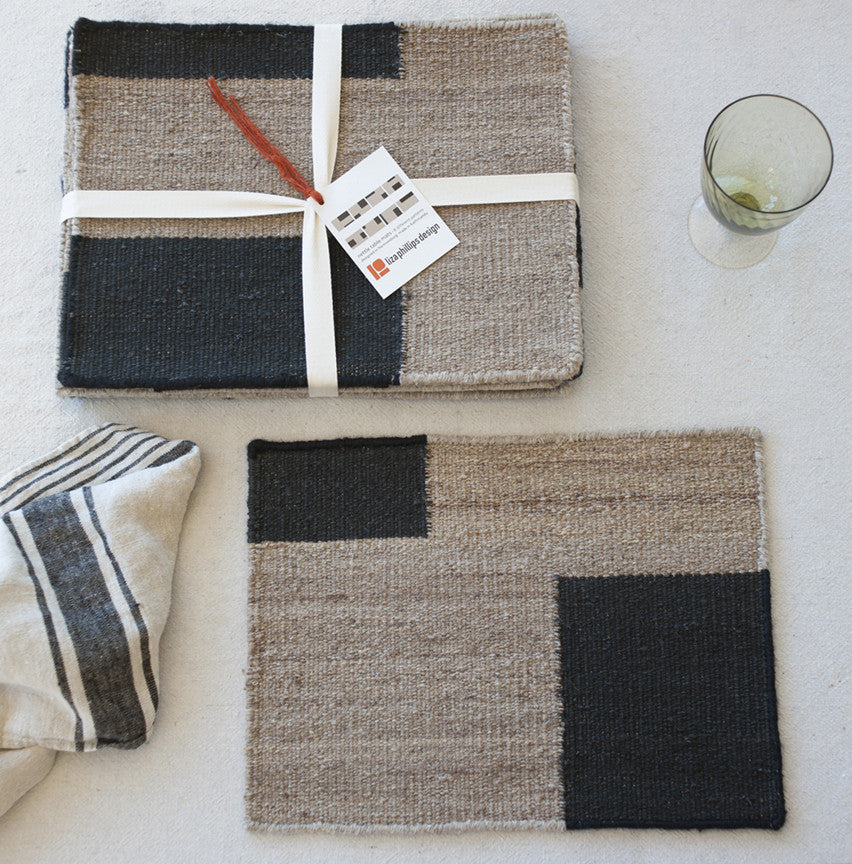 Table Squares
Now available in red and black, these tactile table mats are hand loomed with natural nettle fiber. They are available in sets of 4 unique patterns, and come in two sizes, 12x16 inches, and 12x12 inches.
These are the same nettle flat weaves that we have used for our Alto Steps and rugs. They just felt too good in the hand to be left underfoot! 
The minimal geometric designs combine the bold certainty of De Stijl and Minimalism with an environmental awareness and tactile simplicity that is completely contemporary. The versatility of our Table Squares lies in the fact that each of the 4 unique pieces can align with the others in any orientation or arrangement delivering a number of variations for the table. 
Red - set of 4 - 12x16 inch mats | $140
Black - set of 4- 12x16 inch mats | $140
Plain - set of 4 - 12x16 inch mats | $140