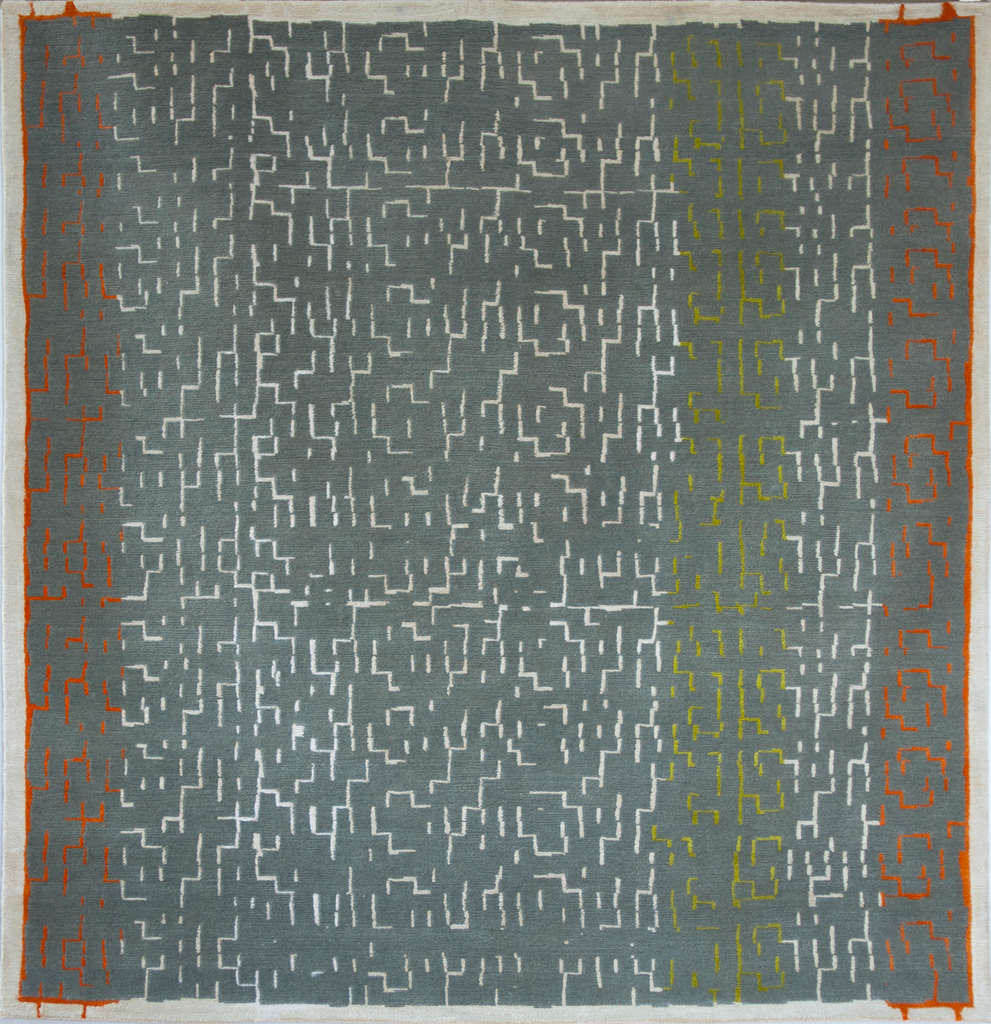 Screen
Hand knotted in silk and wool, this rug features an complex screen pattern  in blue/grey wool, behind which are bands of colored silk that drip like paint off the top and bottom. 
6x8 feet | 4,250.
5x5 feet | 2,214.
When in stock, this rug ships in 1-2 weeks 
This item is currently out of stock. It will take up to 12 weeks to ship.