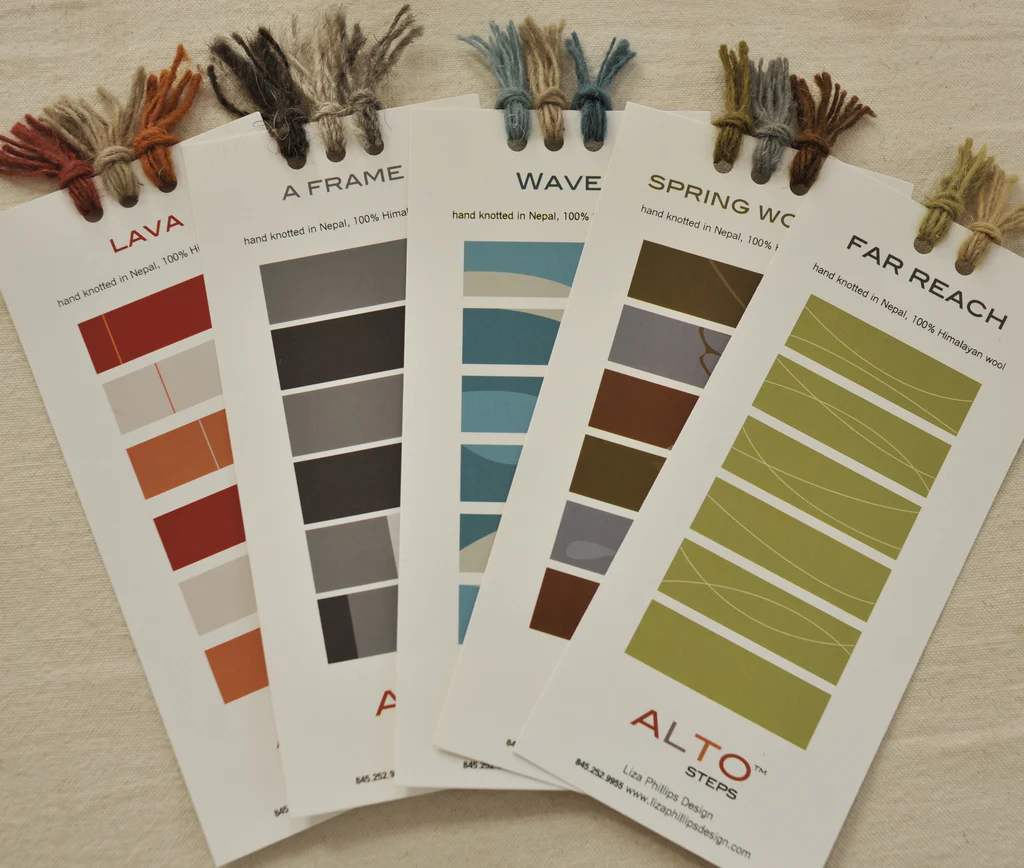 Swatch Cards
Swatch cards are available for each of our Alto Step designs. They feature the yarns for each design and show the different patterns in each set. Use the drop down menu to select the design(s) you would like to order. If you would also like woven samples, you can simply purchase a single step from any design in our Alto Step Collection and return it within 30 days for a full refund, or simply apply it to your order.
If you are interested in swatches for sale items,
contact us
to find out which cards apply.