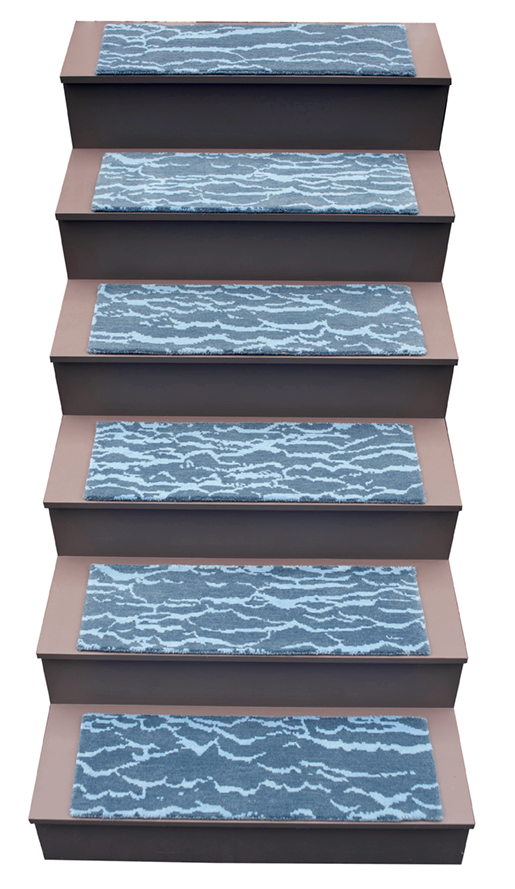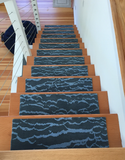 Adriatic
Our Adriatic design evokes deep blue water and soothing ocean rhythms. There are 6 different patterns so it feels like rippling waves–not just a repeated pattern..
Alto Steps come in sets of 12 and singles. Sets of 12 come at a slight discount. Use the drop down menu above to make your selection. Orders of singles are filled with a view to covering the range of colors and designs in the set. 
Each order comes with Adhesive Mesh for installation
Set of 12 Standard Steps | $1,234.
Standard Single Steps 9x26 | $107.


Installation
Color Samples
Customize
When in stock, this product ships in 1-2 weeks