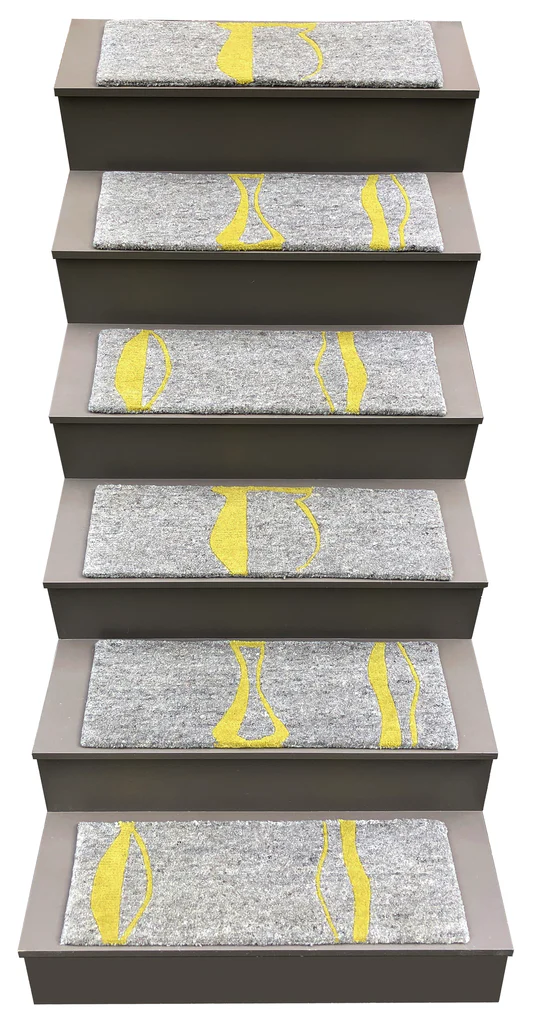 Via Fondazza
Named for the street on which the artist Georgio Morandi lived and worked, these steps feature bottles and jugs that might have been in the artists studio. Natural medium grey background with shapes in citron yellow.
Alto Steps come in sets of 12 and singles. Sets of 12 come at a slight discount. Use the drop down menu above to make your selection. Orders of singles are filled with a view to covering the range of colors and designs in the set. 

Each order comes with Adhesive Mesh for installation
Set of 12 Standard Steps 9x26 inches | $1,168
Single Steps 9x26 inches | $102.

Landings and runners can be custom ordered
Installation
Color Samples
Customize
When in stock, this product ships in 1-2 weeks